If you read my last post then you know that last week I completed another One Room Challenge. The One Room Challenge is challenge where DIY and Home Décor bloggers are challenged to make over a room in 5 weeks. It's a fun but sleepless few weeks and I'm always glad to make it to the end.
One of my favorite things about making it to the end of the challenge is finally getting to see how the other participants in the challenge transform their rooms. For me, looking at all the room reveals is a bonanza of inspiration and creativity! I don't know about you but I love all the ideas. Looking at a variety of styles often inspires me to come up with new and fresh ideas of my own.
So today I want to share 5 wonderful rooms that I hope will inspire you.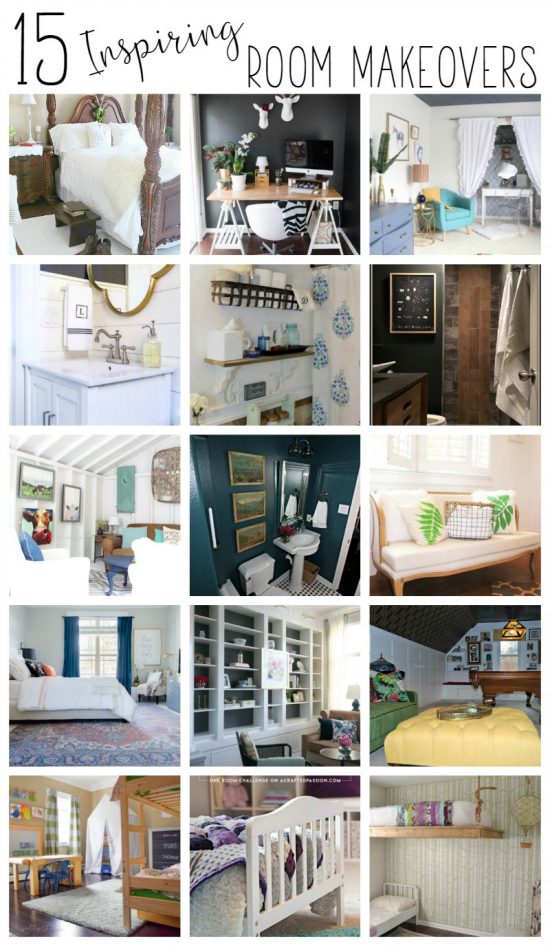 She Shed Makeover – 2 Bees in a Pod
Jennifer & Vicki from 2 Bees in a Pod take a plain old backyard shed and turn it into a back yard retreat. I can just imagine the great back yard parties that can be thrown in this fab space. After seeing this makeover you may be temped to make a party ready space out of your shed too! It's incredible.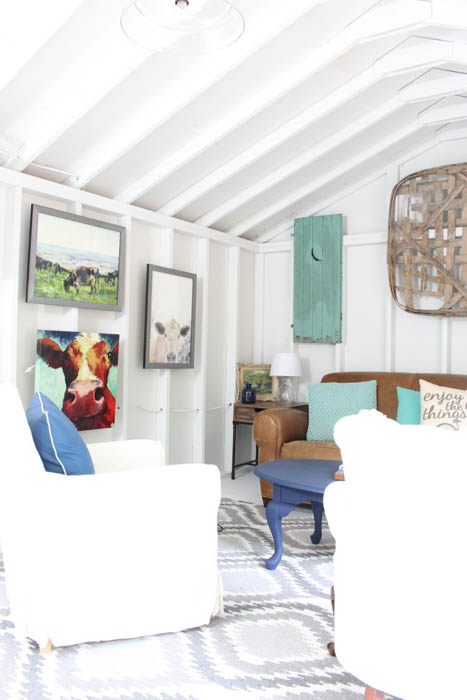 Toddler Chic Bedroom – A Crafted Passion
From Sparse toddler room to precious lavendar little girl room, Amanda from A Crafted Passion creates a very sweet bedroom for her daughter! I love all the little details Amanda incorporates. Its darling!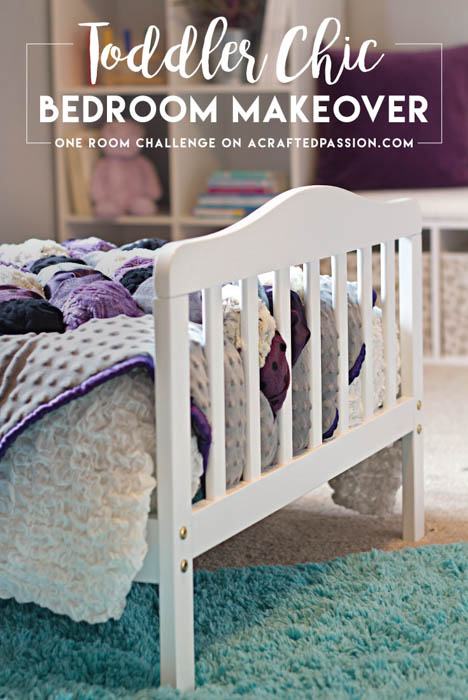 Farmhouse Powder Room – A Home to Grow Old In
I absolutely love what Robin from A Home to Grow Old In does with this once average bathroom. You seriously need to see how she made her old bathroom tile floor into a thing of beauty. Robin always inspires me!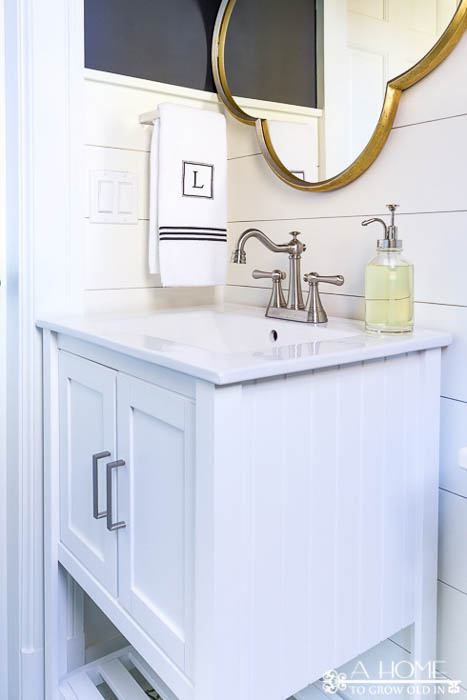 Modern Multi-Use Space – By Brittany Goldwyn
Brittany has a lot of creative ideas in this space! I really like how she carved out a nook for a office area. You need to see the whole space is full of life.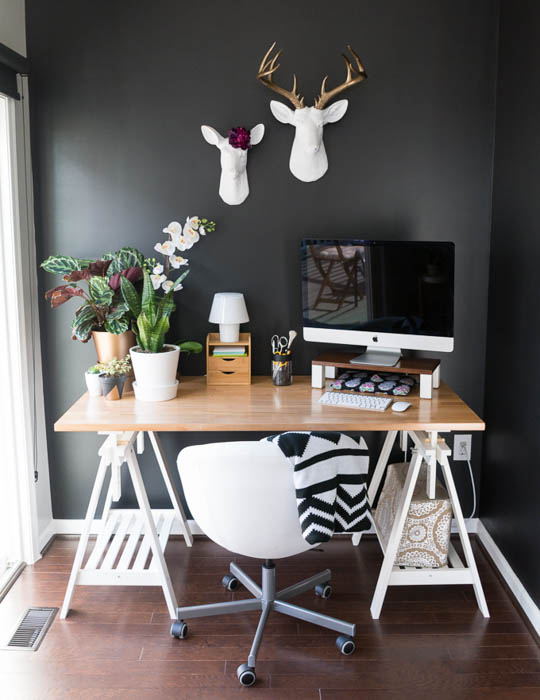 Eclectic Game Room Makeover – Knock if Off Kim
Kim from Knock it off Kim creates a seriously fun game room. Not only do I love the art deco vibe but I need that couch in my house pronto. All I can say is well done my friend and party at Kim's!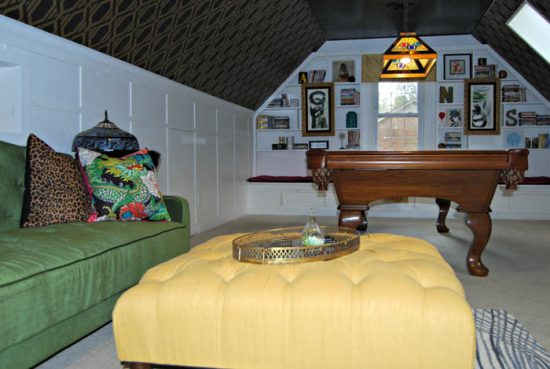 Modern and Colorful Shared Boys Bedroom – Making Joy and Pretty Things
Check out how Sarah from Making Joy and Pretty Things creates a dreamy room for two little boys! This room has so much character that you really need to see all the photos to take it all in. The brick in this room is so charming!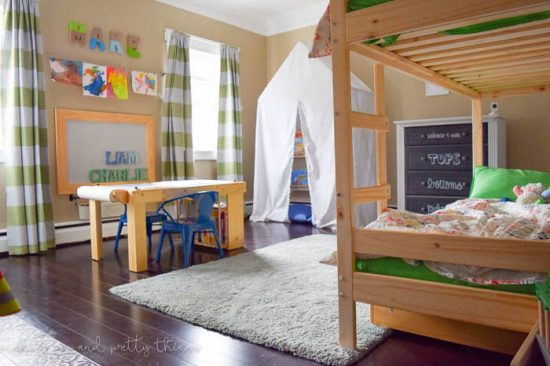 Modern Teen Hangout – My Life From Home
Amy from My Life From Home takes her daughter's room from little girl to stylish teen with this colorful makeover. I bet her daughter is over the moon happy with her new room. I love how Amy added the equestrian that her daughter loves in a personal and modern way.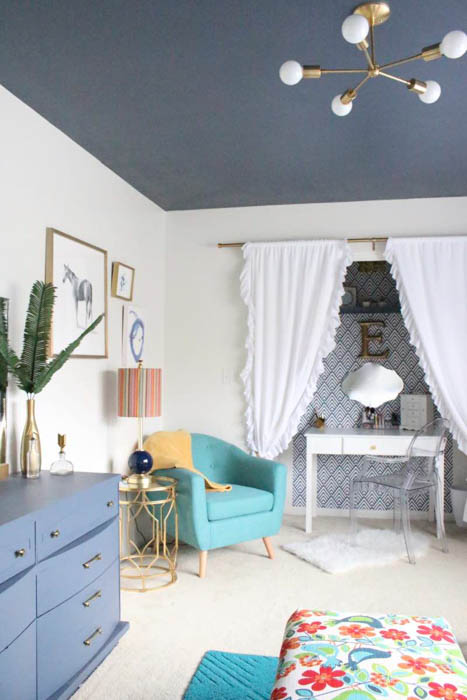 Eclectic Vintage Girls' Shared Bedroom – Refresh Living
I'm a lover of creative ideas and Jenny from Refresh Living gets my creative wheels spinning. Not only do I love the hanging bed but the macramé closet curtain is a really a neat idea. Very cool Jenny!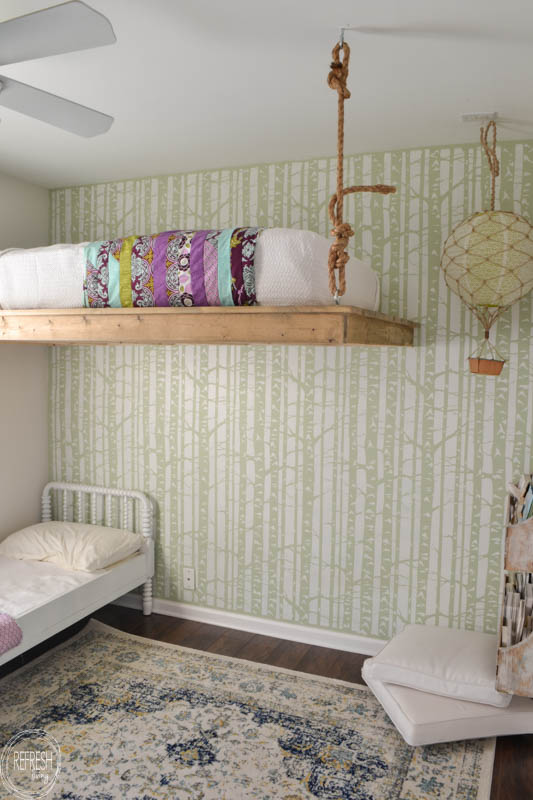 Glam Formal Living Room – Restyle it Wright
Check out how Colette from Restyle it Write nails the Glam living room. She put together one of the prettiest rooms in the challenge. Yes it is just that good!
Botanical Inspired Laundry/Office Space – Simple Nature Decor
I've been following Maria from Simple Nature Décor throughout this challenge because I always love how she incorporates nature in her décor. This space is a beautiful reflection of that style. And not only is the sofa gorgeous but you should see her shelves!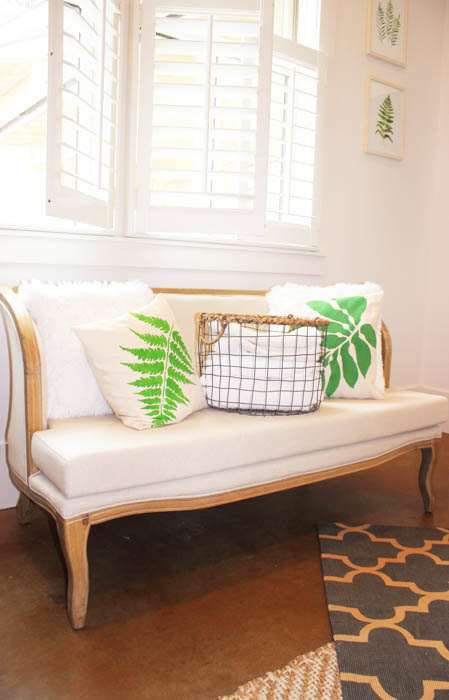 Polished Casual Kids Guest Bathroom – Sweet Parrish Place
Nicki from Sweet Parrish Place does a big transformation on this once basic bathroom. She started with a typical bathroom and turned into something truly unique!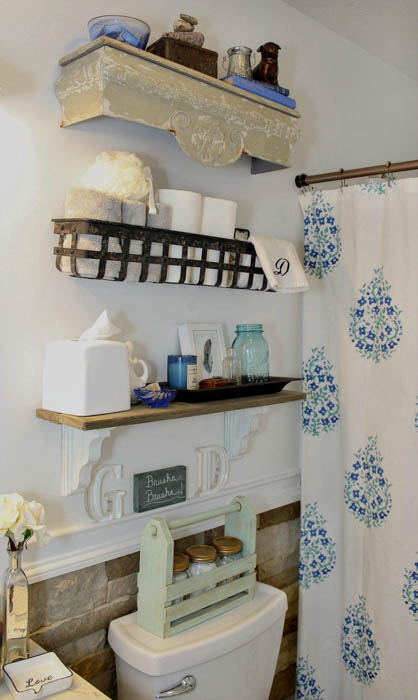 Eclectic Powder Room – The Aspiring Home
Joy from The Aspiring Home give us lots of ideas by completing two bathrooms in two different styles! The wood wall is one of my favs! Well done Joy.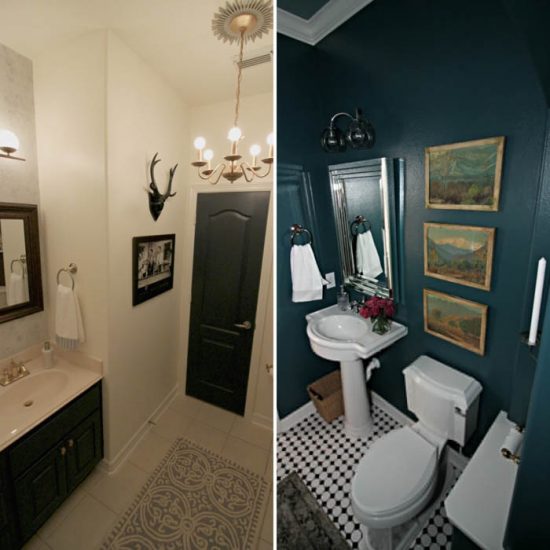 Glam & Colorful Master Bedroom – The Home I Create
I admit I'm a fan of everything Linda from The Home I Create does and this bedroom dids not disappoint! She has a talent for adding bright color in a refreshing way and she is a thrift store genius. Oh Linda I want this to be my master bedroom! Please come to my house.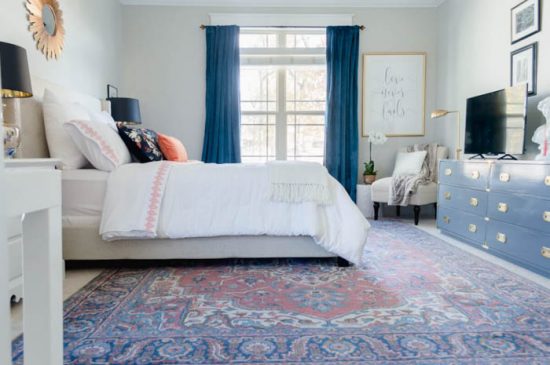 Modern Spa Bathroom – Uncookie Cutter
OK this is one of my favorites. April from Uncookie Cutter started with a Brady Bunch throwback bathroom and turned it into an amazing modern spa like bathroom!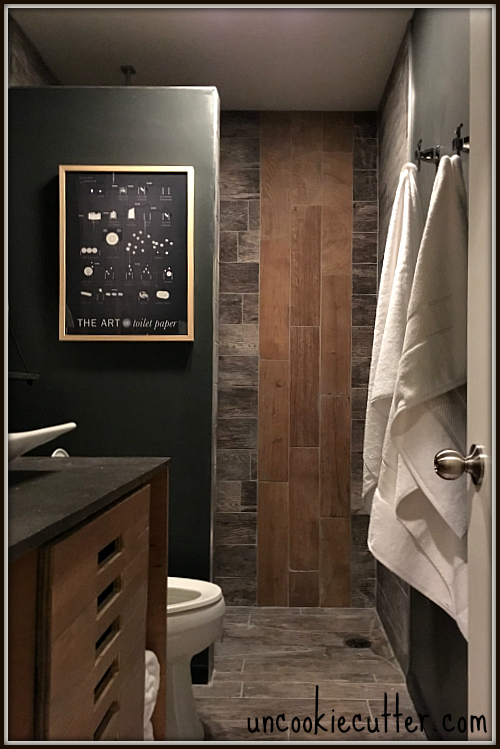 Farmhouse Master Bedroom – Farmhouse 40
What I like about the Farm House 40 makeover is Bon Bon shows us how to add a the farm house style with out demoing walls or buying all new furniture. You should see her sliding barn doors! Well done Farm House 40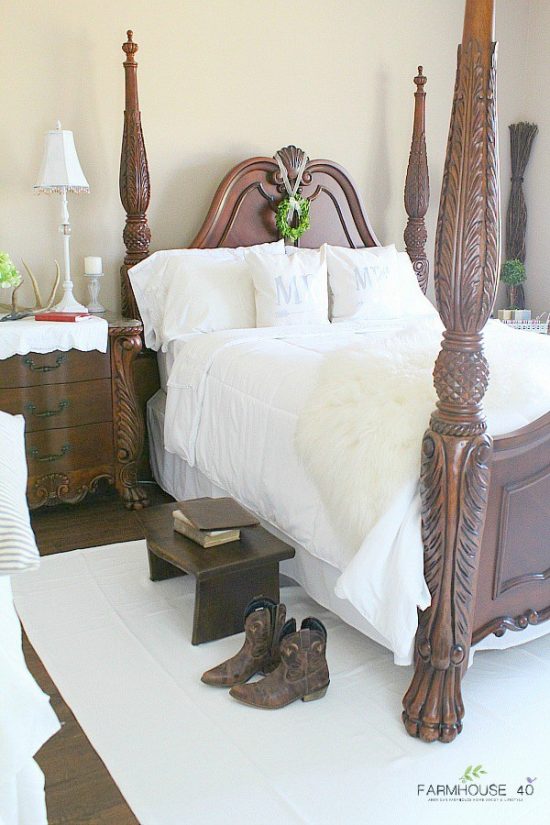 Pop Art Teen Room- Paint Yourself a Smile
And in case you missed my Pop Art teen Room you can find it here!
For more amazing room makeovers, completed in only 5 weeks check out One Room Challenge at Calling it Home!
Happy Creating,

Receive smiles in your inbox!
Join my mailing list to stay up-to-date on all my DIY Projects, Thrifty Décor Ideas and Family Fun!.